Sunglasses and Eyewear in Hilo, Keaau, Papaikou, Kurtistown and Waimea
Our staff will help you find the best fit for your specific needs and explain how different lenses and frames will impact your vision. They will help you narrow down your choices so you can find the look, fit and functionality you want from your eyewear.
New clients and all our current patients are welcome to visit us with their current prescription - no appointment necessary.  Conveniently located in Hilo, we're just minutes from Keaau, Papaikou, Kurtistown and Waimea.
The most common types of vision issues are myopia, hyperopia, and astigmatism. Learn more about these conditions:
What types of lenses are available for improving vision?
Presently there are two forms of lenses suggested for correcting or remedying eyesight. These normally include:
Eyeglasses
(also called spectacles). Eyeglasses, the most commonplace sort of eyewear used to correct or improve many different kinds of sight difficulties, is a structure that holds two sections of glass or plastic, which have been ground into optical lenses to correct refractive errors. Refractive errors may consist of nearsightedness or
myopia
(difficulty seeing into the distance), farsightedness or
hyperopia
(having a hard time seeing near by), and astigmatism (blurring as a result of an irregularly shaped cornea). Eyeglasses execute this function by bringing in or removing focusing strength to the eye's cornea and lens.
Contact lenses.
Contacts are worn directly on the cornea of the eyes. Just like glasses, contact lenses assist to repair refractive errors and perform this function by bringing in or deducting focusing power to the eye's cornea and lens.
How you can review an eyeglass prescription
The lens intensity of glasses is gauged in diopters. This calculation demonstrates the quantity of strength necessary to focus pictures directly onto the retina. When you are reviewing an eyeglass prescription, you should find the following abbreviations:
O.D. Oculus dextrous merely refers to the right eye (at times the abbreviation RE is utilized).
O.S. Oculus sinister pertains to the left eye (occasionally the abbreviation LE is made use of).
Also, the eyeglass prescription may include the following measurements:
Sphere. This numerical calculation demonstrates the level of the nearsightedness or hyperopia.
Cylinder. This number calculation refers to the magnitude of astigmatism (an irregularly shaped cornea which leads to blurring) in the eyeball.
Axis. This numerical measurement describes the orientation of the astigmatism in degrees.
Bifocal is another power in the lens and has an extra measurement noted on the prescription as "add" to identify the power of the lens.
What exactly are the various kinds of eyeglass lenses?
The sort of lenses utilized in glasses is based on the sort of vision concern, and might include:
Concave lenses are thinnest in the middle. Utilized to rectify nearsightedness (myopia), the numerical prescription in diopters is always noted with a minus (-) symbol.
Convex lenses are thickest in the center, like a magnifying glass. Utilized to fix farsightedness (hyperopia), the numerical prescription in diopters is consistently marked with a plus (+) symbol.
Cylindrical lenses curve more in one direction than in the other and are commonly used to rectify astigmatism.
Glasses for children
If old enough, help your children have a participatory role in choosing his or her personal eyeglasses. The following are aspects to think about when acquiring eyeglasses for kids:
Shatterproof and impact resistant lenses, specifically for kids who compete in intense sporting activities
Scratch-resistant coating on the lenses
Spring-loaded frames that are much less likely to become twisted or warped
Silicone nose pads that hinder eyeglasses from falling
Cable temples (ear pieces that twist the ear) are advised in youngsters under four years old. Straps might also be strongly recommended to keep the glasses in place.
About contact lenses
It is estimated that 24 million Americans wear contacts, 80 percent of those users have every day wear soft lenses. Ordinarily, there exist 2 varieties of contacts that are prescribed, consisting of the following:
The rigid, gas-permeable lens
The soft, water-absorbing lens
Reading a contact lens prescription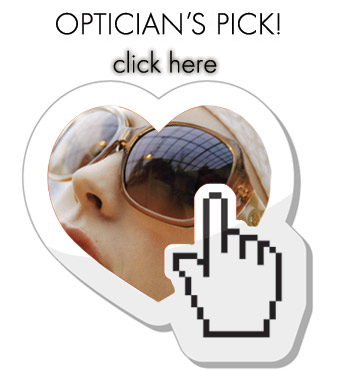 A prescription for contact lenses consists of much more relevant information than what is available on the prescription for eyeglasses. Special measurements are recorded of the curve of the eye. Additionally, your eye doctor will determine if the eyes are too dry for contact lenses, and if there exist any corneal concerns that might stop an individual from using contacts. Trial lenses are generally tested on the eyes for a certain period of time to guarantee good fit.
The contact lens prescription ordinarily includes the following facts:
Contact lens strength (measured in diopters, similar to eyeglasses).
Contact lens base curvature.
Diameter of the contact lens.